EuroThai Service & Consulting
We support our customers in Thailand with professional advice for all their need Eurothaiservice was created to provide our customers in the Kingdom of Thailand with advice on tax, legal and commercial issues. Ever since its creation, Eurothaiservice has constantly aimed to support our customers with the highest commitment and confidentiality in a pleasant and very dynamic environment. Each issue is carefully attended to with the direct involvement of our firm's professionals. Our firm wants to obtain the best results in the shortest possible time, including by assessing together with our customers the costs and benefits of starting an action before the relevant authorities. The professionals in our firm constantly improve and share our organization and know-how on technical, legal and legislative matters, in order to be able to give a suitable response to our customers' needs in all circumstances.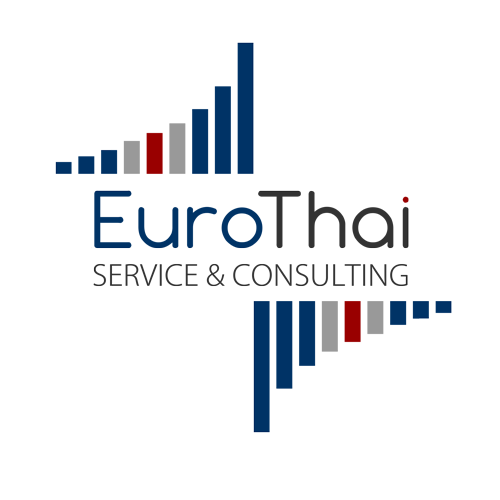 Services for Companies
Thanks to the diverse abilities of our team members, Eurothaiservice can support both companies and professionals in all their administrative and business proceedings, from the initial stage to the cessation of their entrepreneurial or professional activities in the Kingdom of Thailand. Potential customers can contact our firm to examine with us any tax and company issues, and our experts will try and supply them with the quickest and most suitable solution. 
Whatever your needs, we'll be there to help you out at any time! Thanks to the latest technological devices we can communicate easily and cheaply with our customers anywhere in the world, including in regions thousands of kilometers away.
Services for the General Public
EuroThai Service's comprehensive range of services for the general public will completely release you from the burden of bureaucratic, while always abiding by our rule of total transparency. Our firm will interact with all the relevant authorities, operating as the liaison between you and the Italian Embassy or Thai institutions, and we will be working at your side until your application is finally and successfully granted.